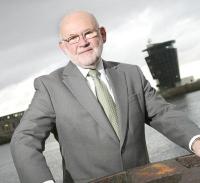 With a projected £40.6bn spend over the next 25 years in the UKCS alone, and a significant potential for jobs to be sustained or created, decommissioning is understandably high on the agenda across the oil and gas industry.
The scale of these figures indicates that it is essential for cross-sector understanding, collaboration and a sharing of knowledge to ensure that the industry is prepared for – and will make the absolute most of – the decommissioning era when it fully arrives.
Decom North Sea's major conference, Decom Offshore 2014, promises to provide the essential arena to engender the spirit of collaboration.
The one-day event in Aberdeen, entitled Realising Opportunities For All, will take place on Tuesday May 27. The objective of the event is to encourage both operators and supply chain to engage and discuss how they can collaborate to address the forthcoming challenges related to decommissioning.