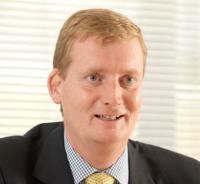 Decom North Sea (DNS), the representative body for the offshore decommissioning industry, has announced its keynote speaker, Paul de Leeuw – Director of Robert Gordon University's Oil & Gas Institute - and agenda for flagship event, Decom Offshore 2015.
Decommissioning is an area of growing importance for the UKCS. During the next 35 years over 5,500 wells, 400 facilities and 10,000km of pipelines are forecast to be decommissioned, at an aggregate estimated cost in excess of £50 billion (2014 prices). Decommissioning also represents an excellent opportunity for specialisation and international competiveness of the UK supply chain (equipment, services and facilities) and consequently jobs and the broader economy.
This year's annual Decom North Sea conference, entitled Decommissioning – The Economic and Operational Challenges, is sponsored by DNV GL and takes place in Aberdeen, on May 27. The event will focus on the cost and efficiency challenge highlighted in the Oil & Gas Authority's recent call to action, with particular emphasis on the drive for innovation, collaboration and efficiency in decommissioning.