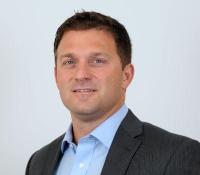 Deep Casing Tools, which develops an innovative range of tools designed to land casing and completions at target depth within oil or gas wells, has delivered the 100th tool off the production line.
The 100th tool was included in a batch of Turbocaser™ Express tools that were dispatched to the Gulf of Mexico for application in field development drilling in approximately 3,650 feet of water. Deep Casing Tools' unique drill through technology provides significant time and cost savings when compared to conventional methods. Landing casing and completions at target depth first time, avoiding wiper trips and wellbore damage, is a game changer for improved well construction.
Lance Davis, CEO of Deep Casing Tools, said: "The delivery of our 100th tool coincided with the first planned deployment in the deepwater Gulf of Mexico for the Turbocaser™ Express. These two achievements are significant and have occurred since the company established the US subsidiary Deep Casing Tools Inc." Deep Casing Tools Inc. is headquartered in Houston, and is responsible for deployment of the technology both in the Gulf of Mexico and onshore locations.