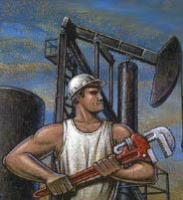 Deep Well Oil & Gas, Inc. has appointed Mr. Colin Philip Outtrim to the Board of Directors of Deep Well Oil & Gas, Inc.
Over the course of 40 years, Mr. Outtrim, BASc., P. Eng., ICD.D, petroleum engineer with broad experience in the global oil and gas industry, has been President, CEO and Senior Manager of three engineering companies, as well as the past President and Director of DeGolyer and MacNaughton Canada Limited, a leading independent consulting firm focused on the reservior modeling and evaluation industry. He has extensive experience reporting to audit committees as a "qualified reserves evaluator and auditor".
Mr. Outtrim has served on the United Nations Expert Committee on reserve and resource definitions, and has recently completed a three year term on the Board of Trustees of the Society of Petroleum Engineers Canadian Educational Trust Fund as Trustee and Treasurer. He is also the past Chairman of the Petroleum Society of CIM.