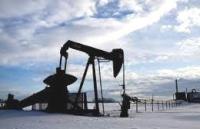 Deethree exploration Ltd. (DeeThree) announces its 2015 capital budget and provide its financial and operating guidance for 2015.
The Company's Board of Directors has approved a 2015 capital budget of up to $160 million. This budget is structured to maintain DeeThree's strong balance sheet position and to provide maximum financial and operational flexibility. The budget targets average 2015 production of approximately 13,300 boe/d which represents 18% year over year growth, while maintaining financial strength.
DeeThree will consistently re-evaluate the capital budget in order to ensure that spending levels are appropriate in the context of prevailing commodity prices. DeeThree maintains a high degree of operational flexibility due to its strong balance sheet and quality of its two core properties.