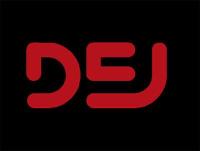 Dejour Energy Inc. updates current development progress underway at the Woodrush Project ('Woodrush') in NE BC.
The Company has finalized its 2014 development plan targeting both the Halfway oil and Gething gas pools at Woodrush. Upon approval of drilling permit applications with the BC government it is anticipated that two wells will be drilled, completed and given success, placed on-line by YE 2014 with the goals of enhancing current field production and expanding the production potential of the subject hydrocarbon pools.
As previously reported, Woodrush is currently producing at a rate of 475 BOE per day, with approximately $40 per BOE netbacks. The Company owns and operates a 99% WI in this project encompassing 25,000 gross (19,000 net) acres with 3 oil wells and 6 natural gas wells currently operating at Woodrush and two additional gas wells operating in the adjacent Hunter project, in Northern BC, with further wells to be tested for production after freeze up.