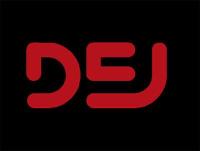 Dejour Energy Inc. has now reached total depth of 8130 feet in the Federal 6-7-15-21, the fourth and final well in the current Kokopelli drill program targeting production from multiple horizons of the NGL-rich Williams Fork in this Q2-2013 drilling operation. Again, ample gas shows, as expected, were observed. The hole has now been cased and cemented.
Following demobilization of the drilling rig and completion of the gas sales line tie in to our facilities, Haliburton will begin turnkey operations to stimulate and complete all four wells for production. Initial production (IP) is scheduled to commence prior to the end of Q2-2013.
Dejour operates this Kokopelli project and enjoys a 72% WI in the initial well drilled in Q4-2012 and a 100% WI in the three wells currently being drilled, all subject to a previously announced agreement with a Denver based drilling fund.