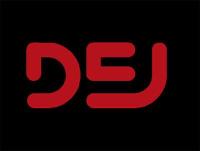 Dejour Energy Inc.announced that gross daily production at its Woodrush project in NE British Columbia is currently 540 boepd (380 net), an increase of 60% over average gross daily production during Q4 2013 of 316 boepd (237 net).
As previously reported on March 26, 2014 (effective date of acquisition February 1, 2014), the Company closed the purchase of certain natural gas producing assets and related processing facilities adjacent to its Woodrush oilfield 120 km. north of Ft. St. John, B.C.
The assets acquired include a 54% working interest in a currently producing Halfway formation well and a 74% working interest in 3 shut-in Halfway natural gas wells. One of those wells has now been reactivated and is producing an additional ~1mmcf/d into the Company's sales line at Woodrush. The Company is analyzing the best procedure for reactivating the remaining wells. Proven Developed Producing reserve additions are now being calculated.