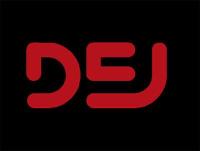 Dejour Energy Inc. updates current development progress underway at the Woodrush/Hunter Project ('Woodrush') in NE British Columbia.
As per the previously announced 2014 development program, Dejour has now drilled, logged and cased the second new well of the campaign to the targeted base of the Gething. Well logs indicate a net 17' of high quality productive hydrocarbon pay in the same Gething gas pool as the first well, in anticipated commercially viable quantities. Both wells are expected to contribute to the 2015 Woodrush production profile (one for oil, one for gas) upon completion. Production test results will be forthcoming.
This new gas well (A-100) confirms the extension of the Gething zone in accordance with revised mapping by Dejour's geological team. This gas zone is currently open in all directions.