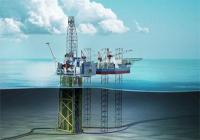 Det norske oljeselskap AS, operator of production licence 001 B, has completed drilling of appraisal wells 16/1-21 S and 16/1-21 A on the Ivar Aasen field.
The field is located in the central part of the North Sea and was proven in 2008. The size of the field prior to drilling of these two appraisal wells was 24 million standard cubic metres (Sm3) of recoverable oil, 1 million Sm3 of recoverable condensate and 4.5 billion Sm3 of recoverable gas.
The primary target for wells 16/1-21 S and 16/1-21 A was to investigate reservoir rocks and reservoir quality, as well as the extent of an overlying gas cap in the eastern part of the field in Middle Jurassic to upper Triassic reservoir rocks (the Hugin, Sleipner and Skagerrak formations, as well as the Statfjord group). In addition, 16/1-21 S had a secondary exploration target in overlying Paleocene reservoir rocks (the Heimdal formation).
16/1-21 S encountered a total oil column of 54 metres, of which 25 metres were of good to very good reservoir quality in the Skagerrak formation. The oil is undersaturated, which is also the case in the eastern part of the field (16/1-16 and 16/1-16 A).