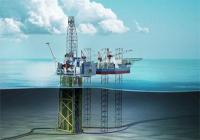 Det norske oljeselskap ASA has completed the drilling of wildcat well 2/9-5S. The well was drilled about 30 km east of the Valhall field on the Heimdalshø prospect .
2/9-5S was the first well to test a new play concept in the Mandal High area, where Johan Sverdrup and Utsira High is the analogue.
The purpose of the well was to prove petroleum in Upper Jurassic reservoir rocks and secondary to prove sandstones with hydrocarbons in the pre - Jurassic rocks.
The well encountered a few thin sandstones with reservoir quality in the main target and only few and thin sandstones in the secondary target. No traces of hydrocarbons were proven.