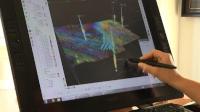 dGB Earth Sciences has announced an agreement with the Austrian-based Research Institute, Joanneum Research, and Austria's leading oil & gas company OMV Aktiengesellschaft, to extend both the capabilities and utilization of dGB's OpendTect software.
As part of the agreement, OMV and Joanneum will expand their use of OpendTect, the only available open source seismic interpretation platform used in the oil & gas industry today, as well as contribute to its future development through the sharing of their jointly owned texture attribute code, thereby increasing control and interpretation options.
"We have no doubt that this multi-faceted relationship between dGB, Joanneum and OMV is of enormous value to not only the three organisations involved but our entire OpendTect user base." said dGB Earth Services CEO, Kristofer Tingdahl.