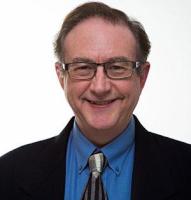 Chemical monitoring and management solutions specialist, LUX Assure, has appointed one of the world's leading corrosion experts to support the commercial deployment of its corrosion inhibitor management product, CoMic™.
US-based David Blumer is the founder and president of technical and scientific consultancy, BlumCorr LLC. Prior to this, he spent 29 years as principal scientist at ConocoPhillips where he was involved in all aspects of production assurance and asset integrity, corrosion control and inspection, as well as produced water, analytical chemistry and fluids modelling.
David holds a Ph.D. in Chemistry, more than 30 US and international patents and has authored over 50 publications. He has been directly involved in the creation of 26 major industry inventions and innovations related to corrosion management, scale inhibition and oilfield chemicals.
This includes Schmoo-B-Gone®, which cleans and restores water injection rates at lower pressure in produced water injection wells, and NanoUT, which rapidly measures decreases in pipe wall thickness to reveal the pipe's response to changes in process parameters, sand production, chemical dose or microbial activity.
In his role with LUX Assure, Blumer will be based in Oklahoma and Alaska. He will provide technical and scientific consultancy for laboratory and field development, testing and applications of LUX Assure's flagship technology, CoMic, of which he is an inventor.
Emma Perfect, CEO of LUX Assure says, "As a developer of the CoMic technology, David has a deep understanding of its scientific fundamentals as well as current and potential practical applications of the technology. We're delighted to welcome him to LUX Assure, where his in-depth knowledge and invaluable experience will be a major asset to the team."
Blumer adds, "CoMic is a truly exciting development in the field of corrosion management, and offers customers around the globe a step change in their asset integrity programmes – one of the industry's main challenges today. I've been heavily involved in the creation of CoMic, and look forward to working with the LUX team to further develop the technology and allow it to fulfil its full potential."
CoMic is an on-site deployable corrosion inhibitor monitoring kit, which is used to inform better corrosion inhibitor management and to identify if the optimum level of inhibitor is being dosed.
The effective use of CoMic means that operators can save thousands of pounds through avoiding overdosing inhibitor, and millions of pounds by ensuring enough inhibitor is pumped through pipelines to keep corrosion at bay.