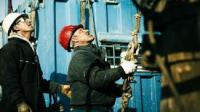 DNO ASA says that production from its flagship Tawke field in the Kurdistan region of Iraq continued uninterrupted during this week's shut down of the Kirkuk-Ceyhan pipeline in Turkey, given the flexibility to redirect volumes from exports to local sales.
Prior to the pipeline disruption, Tawke production in the third quarter to date averaged 157,000 barrels of oil per day (bopd), of which 134,000 bopd was transferred to the Kurdistan Regional Government for export at the latter's instruction and 20,000 bopd was sold into the local market by DNO. Another 3,500 bopd continues to be processed at the company's Tawke refinery.
In the second quarter of 2015, 118,000 bopd of Tawke production was transferred to the Kurdistan Regional Government at Fish Khabur for export, 31,000 bopd sold by DNO into the local market and 3,500 bopd processed at the Tawke refinery. Overall second quarter field output was up nearly 50 percent from the first quarter.