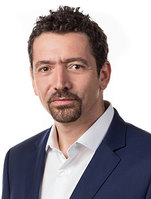 As the investment in the gas industry in the Asian oil and gas market increases, DNV GL – Oil & Gas has appointed Brice Le Gallo as Regional Manager for South East Asia and Australia.
With Asia still the world's largest market for LNG and accounting for 70% of global consumption, Japan has announced that it is making available USD 10 billion for investment in government and private joint ventures to support the expansion of the Asian LNG industry. In Asia, emerging LNG buyers will no doubt be looking to Floating Storage and Regasification Units (FSRUs) for importation. Indeed, right across the value chain, Asia is a region where key activity is taking shape. DNV GL's appointment of Brice Le Gallo is timely as it looks to maximize opportunities in its role as the technical advisor to the industry.
Le Gallo states, "I am really excited to take up my new position. As a business, we are seeing higher activity in our regional markets. Refinery upgrading and expansion create opportunities in the downstream area, coupled with new legislations to control major accident hazards. Within upstream some new projects are now moving into pre-FEED and FEED and in the midstream segment, several gas import terminals and FSRU projects have indeed been identified and will be realized in the coming years."
One of DNV GL's key assets located in Asia is the Oil & Gas Technology Centre (OGTC) that has been established as a sustainable centre of competence to support the industry with high-end advisory and technical assurance services, offering an independent perspective across the value chain. The centre has over 120 personnel and includes Asia's largest independent laboratory located in Singapore. The laboratory besides performing specialized testing and analysis for the oil and gas industry, is also developing new qualification methods for new technologies, and currently specifically looking at additive manufacturing applications for the marine and offshore industry.
Le Gallo adds, "I am taking up my new role at a time when the industry is facing significant changes and I believe we can make a real difference. Our customers trust DNV GL for our broad expertise, technology foresight and dedicated subject matter experts. This sets us apart and we are committed to continue to support our customers through this period."
Brice Le Gallo has spent nearly 12 years in Asia, joining DNV GL in 2013 first as Floating Systems Manager within the Deepwater Technology Centre in Singapore, and more recently as Head of the Oil & Gas Technology Centre. He brings more than 15 years of technical, business development, project management and innovation experience in the oil and gas and maritime markets to his new role.
Le Gallo holds a Masters Degree in Engineering, specialised in Naval Architecture & Ocean Engineering from Ecole Centrale Marseille, France and an MBA from KEDGE Business School, France and Shanghai Jiao Tong University, China.
Le Gallo succeeds Arve Johan Kalleklev, who has transferred back to a new role in Norway.