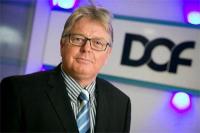 DOF Subsea has appointed Colin Ferguson as country manager for Angola.
Colin, who started his career as a commercial diver, has more than 20 years' experience working on large scale engineering projects in the upstream oil and gas industry. He joins DOF Subsea from Superior Energy Services/Hallin Marine Services, where he was country manager for Angola.
Colin brings a wealth of experience to DOF Subsea, having worked in many countries in West Africa as well as in South Africa, the Persian Gulf, India and Thailand. His previous positions have been with oil and gas companies including Mermaid Offshore Services, Global Industries Limited and Stolt Comex Seaway.
Talking about his appointment, Colin said: "I am extremely excited to join DOF Subsea and support the company as it grows business in West Africa. Having been based in the sub-Saharan region for most of my career, I have a great deal of experience working in the area which I look forward to using in this role as we develop DOF Subsea Angola Lda."