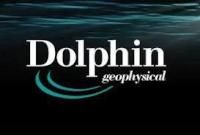 Following the award of several key processing projects, Dolphin Geophysical announce a record external backlog for Processing & Imaging (P&I) and Processing software sales in excess of USD 10 million.
This proprietary backlog is in addition to our multi-client processing projects. It also includes an advanced 3D depth imaging project which marks the entry of Dolphin into the added value 3D PSDM market.
Importantly, this project is one of several recent examples of winning re-processing projects which are not directly linked to our acquisition projects and illustrates that the expected future growth of our P&I product line is not limited to the growth in the number of our vessels. P&I staff numbers have now grown to approximately 100 geophysicists working both offshore and onshore.