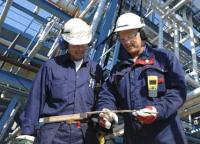 Stirling Group has bolstered its services to clients with two key appointments in the field of crisis management.
Ray Ramsay and Dominic Webb have been appointed to the respective roles of regional manager for crisis and continuity management (CCM) in the Middle East and global principal project manager.
Mr Ramsay's post will see him leading Stirling Group's CCM activities in the Middle East. He will also oversee CCM's expansion into new countries within the region.
Mr Webb's primary focus will be the Middle East, in addition to providing support across Asia Pacific and Stirling Group's European business.
Angus Neil, managing director of Stirling Group, said: "Ray and Dominic bring a wealth of experience to their roles and will enable us to provide an enhanced service to clients. Both have played an important part in our recent success and have an extensive international background in crisis management.