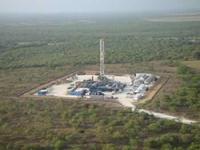 Double Eagle Petroleum Co. announced that Charles F. Chambers has been appointed Chairman and Chief Executive Officer, effective as of April 1, 2014, succeeding Richard D. Dole who will become Vice Chairman of the Board. As part of the transition the Company is changing its name to Escalera Resources Co. The Company also announced a private placement of its common stock for $4,825,000, the net proceeds of which will be used to fund working capital needs and for other general corporate purposes.
New Chief Executive Officer
Mr. Chambers has spent 40 years in the upstream oil and gas business. From March 2012 to November 2013, he was the Managing Director of Castleton Commodities International LLC's Oil & Gas Business, responsible for managing upstream business activities with a focus on building a domestic natural gas portfolio. From 2005 to 2008, Mr. Chambers held various positions at Rosetta Resources Inc., including Chief Executive Officer.