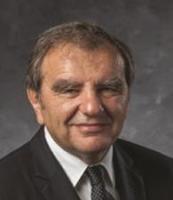 Weatherford International plc has announced that Dr Mario Ruscev is joining Weatherford International plc as a senior operating executive reporting directly to the Chief Executive Officer.
Dr Ruscev brings over 25 years of operations experience in the oilfield service and technology industries, having served as Vice President and Chief Technology Officer of Baker Hughes Incorporated since August 2012. Dr Ruscev previously served as Chief Executive Officer of Geotech Seismic Services, Chief Executive Officer of FormFactor Inc. and in various management positions at Schlumberger Ltd., including as President of several product lines.
Dr Ruscev is a Director of the Global Carbon Capture and Storage Institute and holds a Doctorate in Nuclear Physics from Université Pierre et Marie Curie in Paris and a PhD in Nuclear Physics from Yale University.
Bernard J. Duroc-Danner, Chairman of the Board, President and Chief Executive Officer comments, "We are pleased to welcome Dr Mario Ruscev into our senior management group. Dr Ruscev's deep operational expertise, proven capability and outstanding leadership skills in the oilfield services and technology industries will be tremendous assets, as we continue on our transformational path, driving increased performance and continuing to develop the quality of operational leadership."