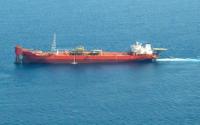 Nido Petroleum Limited is pleased to confirm the commencement of Dr. Michael Fischer as Managing Director of the Company.
Commenting on Dr. Fischer's commencement, Mr. Bloking stated: "We are delighted to officially welcome Mike Fischer to the Company.
Mike will bring a lot of energy and enthusiasm to the role and we look forward to working with him in implementing our growth strategy. "
Mr. William Bloking's role has now reverted to Non-Executive Chairman.