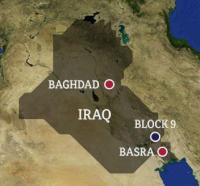 Dragon Oil plc advises that Kuwait Energy, Dragon Oil's partner in Block 9, Iraq (Dragon Oil 30% interest), issued the following update on the exploration well, Faihaa-1, being drilled in the block.
FAIHAA-1 WELL UPDATE
"Kuwait, September 10, 2014: Kuwait Energy says that the consortium comprised of Kuwait Energy (70% and operator) and Dragon Oil (30%) has made its first oil discovery at 'Block 9', Iraq.
The successful discovery was at the consortium's first target, the Mishrif formation at 2,700 meters, in its Block 9 exploration well, 'Faihaa-1', located in Northern Basra, Iraq.