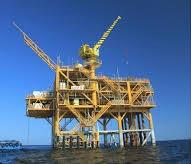 Dragon Oil publishes an update on the drilling activity in the Cheleken Contract Area, Turkmenistan, and production numbers for 1Q and March 2015.
Turkmenistan
Since the previous quarterly drilling update published on 14 January 2015, Dragon Oil has completed and tested the following wells in the Dzheitune (Lam) field:
The Neptune rig is currently sidetracking the Dzheitune (Lam) C/184 well. The Elima jack-up rig is drilling the Dzheitune (Lam) B/202 well. Land Rig 2 is currently sidetracking the Dzhygalybeg (Zhdanov) A/102 well following an equipment failure in the well.
The Caspian Driller is expected to commence operations later in 2Q 2015.