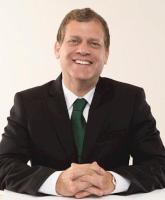 Drake & Scull International PJSC, (DSI PJSC), a regional market leader in the integrated design, engineering and construction disciplines of general contracting, mechanical, electrical and plumbing (MEP), rail & infrastructure, oil and gas, and water and wastewater treatment, has announced that it has been awarded a AED 226 million engineering, procurement and construction (EPC) contract for the construction of a water injection network installation project at the Zubair oil field in Basra, Iraq by ENI Iraq B.V. (EIBV) a subsidiary of the Italian oil and gas multinational firm ENI S.p.A.
EIBV is the Lead Contractor of the Zubair Project consortium which currently comprises EIBV, Occidental of Iraq LLC and KOGAS Iraq B.V. which is undertaking the redevelopment of the Zubair Oil Field.
Under the terms of the agreement, Drake and Scull Oil & Gas (DSOG) will oversee the engineering, procurement and construction (EPC) of a gas supply pipeline system to a power plant in addition to water injection systems consisting of flow lines, trunk lines, manifolds stations and wellheads hook-up work to enhance oil recovery. Mobilisation activity on the project has commenced with a scheduled completion of early 2018.
Wael Allan, Chief Operating Officer (COO) of Drake & Scull International PJSC, says, "Drake & Scull Oil and Gas continues to achieve substantial progress and has gained a noticeable foothold in the oil and gas infrastructure construction sector in the MENA region in short period. The contract award has also raised DSI's total project wins to AED 570 million in very challenging circumstances. We are confident that our high margin businesses including Oil & Gas, Rail & Infrastructure and Engineering will significantly contribute to our sustainable growth, in line with our strategy of focusing on profitability and cash generation."
Fares Khatib, Managing Director of Drake and Scull Oil & Gas adds, "The Zubair oilfield contract is a positive development for DSOG, particularly as it represents our second collaboration with EIBV. EIBV had previously awarded DSOG the EPC pipeline installation contract for the Zubair oil field in 2012 which was successfully completed in 2015 on the strength of our in-house engineering management, procurement and construction capabilities. Our prior experience with EIBV in Zubair oil field will prove invaluable in ensuring the successful execution of project delivery on the new project award. We are committed to leveraging the skillset and experience of our teams in Iraq & Abu Dhabi to achieve scheduled project progress and meet our completion target."