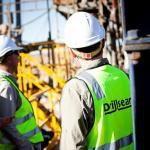 Drillsearch Energy Limited provides an update on Resources and Reserves at its projects in the Cooper Basin of Central Australia.
2P Reserves rose to 29.1 mmboe at 31 December 2013, from 28.5 mmboe at 30 June 2013, with the increase attributed to a combination of acquisition and reserves replacement through a review of producing assets, coupled with exploration and appraisal drilling success. The revision follows the latest independent Reserves Audit Review by RISC and DeGolyer and MacNaughton.
The biggest contributor came from the acquisition of an additional 29% stake in the Tintaburra Field in the Eastern Margin from Santos Limited1, which was recognised as of 1 October 2013.