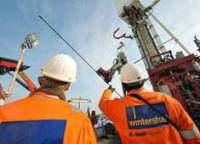 Wintershall Norge AS, operator of production licence 457, has completed drilling of wildcat wells 16/1-19 S and 16/1-20 A.
Wells 16/1-19 S and 16/1-20 A were drilled about two and a half kilometres east of appraisal wells 16/1-16 and 16/1-16 A at the Ivar Aasen field, and about three kilometres north of the Edvard Grieg field in the central part of the North Sea.
The primary exploration target for wildcat well 16/1-19 S was to prove petroleum in Lower Cretaceous reservoir rocks (the Åsgard formation) in the western part of the Utsira High. The secondary target was to prove petroleum in fractured and/or weathered basement rocks. The well encountered half a metre of tight sandstone/clay stone in the Åsgard formation and fractured basement rocks with oil in the fractures. The reservoir quality is poorer than expected. The well is classified as dry.