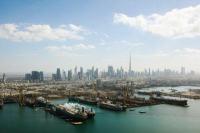 Drydocks World has received a five star rating from the British Safety Council for the Occupational Health and Safety.
The company underwent a detailed, quantified and objective audit conducted by the British Safety Council on occupational health, safety management systems and a number of key safety indicators.
Drydocks World's management continually focuses on principles that enhance operational excellence, sustainable development and creating a culture to increase the safety of employees.