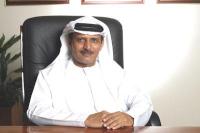 Drydocks World will participate in the prestigious 26th edition of Shipbuilding, Machinery, and Marine Technology (SMM) Exhibition, from September 9-12, 2014. Taking place in the strategic shipping hub of Hamburg, Germany, Drydocks World will attend SMM 2014 with representatives from Maritime World, Dubai Chamber and Dubai Council for Marine and Maritime Industries.
As the world's largest international maritime trade fair, SMM 2014 will showcase all aspects of maritime innovation and technology. Its role as a communication & networking platform is pivotal to cultivating connections between global maritime industry leaders.
With more than 50,000 international trade visitors and over 2,000 exhibitors from 62 different countries, the biggest names in the maritime industry will participate, providing a vital opportunity for companies to showcase their capabilities & achievements and gain new business networks. In addition to the maritime advances presented at SMM 2014, companies have the opportunity to leverage contracts worth hundreds of millions of dollars, creating enormous growth potential for participants.