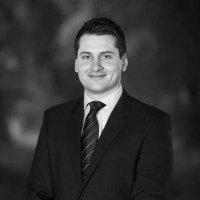 Ducatus Partners, executive search firm for the global energy industry, has appointed Michael Diamond as partner for Europe, Middle East and Africa (EMEA).
Diamond brings nearly a decade's experience to the role and joins Ducatus Partners from executive search firm Diamond Cooper, of which he was a co-founder and managing partner. Based in Aberdeen, Diamond will oversee business origination, senior client relations and project management for the EMEA region, as well as contributing to the overall growth and strategic direction of the company.
Sean Buchan, managing partner for EMEA, Ducatus Partners, says, "Michael's appointment forms a vital part of our global growth strategy, which includes investing in and strengthening our client facing teams. Michael is a fantastic fit as he operates with very similar values to our own, placing quality, research and exceptional client service above all else."
"Having already established a highly successful executive search business, Michael's market knowledge, industry experience and extensive network truly complement our own. In particular, his track record of working with private equity backed businesses will be invaluable, as this is a key area of focus for the company," adds Buchan.
Michael Diamond adds, "I'm delighted to be joining a team with such an impressive standing in the industry. The opportunity to be part of and shape an international executive search firm with strong financial backing, industry-leading research capabilities and global market insight, is hugely exciting."
Ducatus Partners delivers executive search, market intelligence and related consultancy to clients across the energy value chain. Led by a core team of Kevin Davidson, Sean Buchan and Jamie Ferguson, the company sources leadership talent at an international level by leveraging its widespread network and world class research capabilities.