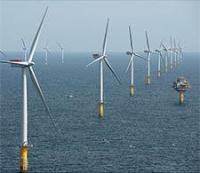 Dudgeon Offshore Wind Ltd has decided to go further with Great Yarmouth as the preferred harbour location for the operation and maintenance activities for the Dudgeon Offshore Wind Farm.
Operations and maintenance of the wind farm will be performed by technicians taken to site either by smaller vessels on a daily basis or using a larger ship staying on the site for weeks. So far, Dudgeon is the wind farm which is located furthest from the UK east coast. This raises special requirements relating to vessel performance, and several alternatives are under consideration.
The Chairman of Dudgeon Offshore Wind Board of Directors, Mr Halfdan Brustad, explains: "We need a harbour with the flexibility to meet the range of concepts under consideration, and to accommodate the changes anticipated in vessel solutions as technology develops during the 25-30 years lifetime of the wind farm. Great Yarmouth can provide a good location for offices and warehousing on the quayside, and a 24/7 harbour to handle the range of vessel categories under consideration".