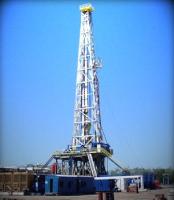 Dune Energy, Inc. announced recent drilling results. At Chocolate Bayou Field, Brazoria County, Texas, Dune drilled the A.M. Wieting #31 well to a total depth of 12,440' MD. The well targeted the 12,000S sand which has been highly productive in nearby field wells.
The Wieting #31 well was successfully logged, cased and completed and commenced production on October 1, 2013. Initial flow rates for the 12,000 sand as filed with the Railroad Commission of Texas were 3.618 MMCFG/d and 277 BOPD. Dune's working interest in the Wieting #31 well is 50.0%. Additional offset drilling is being evaluated for 2014.
At Garden Island Bay Field, Plaquemines Parish, LA, Dune has recently drilled two wells. The first well was an exploratory test (GIB #913 - Epsilon prospect) which was drilled to a depth of 7,656' MD. This well was designed to evaluate a large subsurface anomaly which was interpreted as a potential hydrocarbon accumulation.