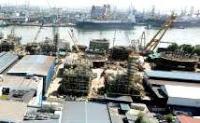 Singapore's Dyna-Mac Holdings Ltd. has secured a Letter of Award (LoA) with the preliminary sum of approximately $48 million (SGD 60 million) for the construction of 6 units of floating production, storage and offloading (FPSO) topsides modules from Armada Cabaca Ltd.
Dyna-Mac's scope includes detailed engineering and the fabrication of 6 units of topsides modules for an FPSO vessel that will be deployed at Eni's Block 15/06 East Hub field, located 217 miles (350 kilometers) northeast of Luanda in deep water offshore Angola. The topsides FPSO modules are scheduled to be delivered progressively to the owner within the first quarter of 2016.
The FPSO will be capable of crude oil production rate of 80,000 barrels of oil per day (bopd) with a storage capacity of 1,800,000 barrels and 120,000 barrels per day (bpd) of water injection and 120 million standard cubic feet per day (MMscf/d) of gas handling capacities. The 4th Generation FPSO, currently undergoing conversion from a very large crude carrier will have a topside weight of 15,000 tons and will be moored at a water depth of 1,476 feet (450 meters) with first oil targeted in the fourth quarter of 2016.