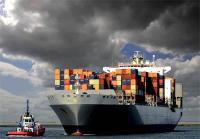 Dynamic Oil Trading has announced a series of appointments at the company's recently launched Dubai office, amid continued expansion of the firm's Middle East operation.
Bunker traders Leonore Lagendijk and Mirko Antichi, as well as accountant Sheila Oller will join Dynamic Oil Trading's Dubai operation with immediate effect. Leonore comes to the role with three and a half years' trading experience, having previously held trading jobs at O.W. Bunker Middle East DMCC and BP. Mirko joins Dynamic Oil Trading from Chemoil Mondex's Monaco office, where he worked as a bunker trader for five years.
The appointments come as Dynamic Oil Trading continues to recruit experienced and knowledgeable traders for the Dubai operation, which was launched in September 2013 as part of the company's worldwide growth strategy. Director Jesper Jervild, who joined the firm last year after 22 years at O.W. Bunker, heads up the Dubai office.