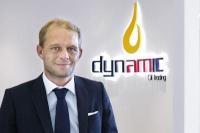 Dynamic Oil Trading has appoined Nikita Miroshnikas a new bunker trader for its Worldwide bunker trading team, based in Singapore.
Nikita Miroshnikbrings considerable experience of working with suppliers and buyers in the Russian bunker market. This knowledge will be critical for customers, as more ship owners and operators are using Russian ports to bunker due to favourable prices.
Prior to joining Dynamic Oil Trading he worked for a marine fuel trader for two years across a number of Russian ports, including St Petersburg, Murmansk and Arkhangelsk, where his responsibilities included bunker trading, contract work and operational liaison for fuel deliveries. He was educated at Saint-Petersburg State Politechnical University.