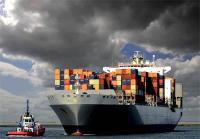 Dynamic Oil Trading highlighted the important role of fuel suppliers in helping shipping companies to reduce their exposure to fuel quality and quantity risks, including bunker fraud.
Dynamic Oil Trading welcomes the steps taken to drive up professional standards within the industry and the use of the latest technology, such as Mass Flow Meters.
However, it believes that ship owners can achieve even greater assurance over fuel quality and quantity by developing longer-term, partnership-based relationships with bunker suppliers that will work with them to reduce their exposure to disputes and fraudulent behaviour.