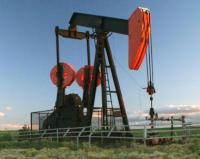 East West Petroleum announces that Mr. Gregory Renwick has resigned from the Board and as Chief Executive Officer (CEO) and President, of the Company. The Board of Directors and management wish to thank Mr. Renwick for his contribution to the Company and professionalism.
The Board has appointed Mr. David Sidoo, as President and Chief Executive Officer following the resignation of Mr. Renwick. Mr. Sidoo, founder of the Company, is well suited to meet the needs of the Company at the current time. Dr. Marc Bustin, currently a Director of the Company and senior technical advisor, will extend his role to provide over sight in exploration and development.
In addition, Dr. Amanda Bustin, currently a consultant with East West, has been engaged by the Company to provide technical evaluation services. Dr. Amanda Bustin holds a BASC in geological engineering from the University of British Columbia and a PhD in geophysics from the University of Victoria and is registered professional engineer.