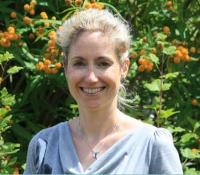 Decom North Sea, industry body for the North Sea Oil and Gas decommissioning industry, has received ECITB approval of its Decommissioning – from Planning through to Execution course.
Chris Claydon, chief executive of the ECITB presented Karen Seath, Interim chief executive officer of Decom North Sea with the ECITB's Approved Training Provider plaque at Offshore Europe 2015, the leading event in the offshore calendar.
Commenting on the achievement, Claydon said,"We are delighted to welcome Decom North Sea to our network of approved providers. This cements further our relationship in working together to develop new industry-wide solutions that meet the long term skills needs of the offshore industry."
Seath said,"ECITB approval of Decom North Sea's trailblazing course, Decommissioning – from Planning through to Execution, sends out a powerful message to the offshore industry, regarding the potential of decommissioning.