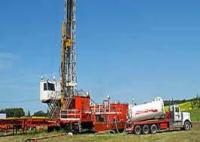 Edge Resources Inc. is very pleased to have finalised its Competent Person's Report (CPR"), which has resulted in a large increase to its year-end reserves. The Company also provides an operational update.
Year End Reserves
The value of Edge's Proved + Probable ("P+P") reserves increased by 44% to CDN$129.0 million as at March 31 2014 (approximately 43p/share or CDN$0.79/share) from CDN$89.4 million, one year earlier. The majority of growth came in the form of Proved reserve value (72% year-on-year growth) versus Probable reserve value (22% year-on-year growth).
The Company's total Proved Developed Producing ("PDP") reserve value grew by 75% to CDN$34.2 million, contributing to Total Proved ("TP") reserve value of CDN$69.2 million, representing approximately 23p/share (CDN$0.42/share).