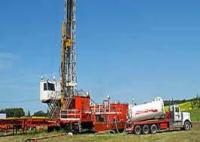 Edge Resources Inc. has completed its 100% owned and operated water and natural gas handling facility and 6,000 meters of natural gas and water pipelines in Eye Hill East (the "Facility").
Eye Hill Facility
In Eye Hill, the Company has drilled a water disposal well and constructed a 6,000 meter network of natural gas and water gathering pipelines, which transport produced water to a central water disposal facility and natural gas to a sales meter.
The Facility will allow the Company to (i) drastically reduce the cost of trucking and disposing of produced water, (ii) produce, capture and sell associated natural gas from the existing and future Eye Hill wells and (iii) fully optimise the producing wells, which have been producing at reduced rates since they were drilled.