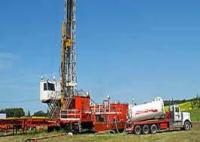 Edge Resources Inc. provide another production update on its vertical Eye Hill East well and, as a result, the intention to commence a further drilling program. In addition, the Company has renewed its credit facilities (the "Credit Facilities") with National Bank of Canada. The Company also announces the resignation of Vishnu Reddy from the Board.
Production Update:
As previously reported, production from the vertical well in Eye Hill East ("Asset East") had increased from 60 to 90 and then to over 100 barrels of oil per day ("bopd") with indications that further production increases were possible, as the well was producing at restricted rates.
Production from this well last month averaged greater than 130 bopd with peak production of over 150 bopd, still while under restricted rates. The water-to-oil ratio is very low for this area and has been steadily decreasing to below 40% today. Additionally, pressure from the well has been steadily increasing - in fact, the well has seen a 300% pressure increase over the last month of production compared to the first month of production, indicating additional deliverability is potentially possible.