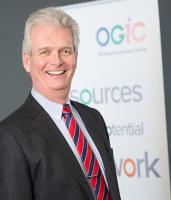 Funding for innovation and protecting intellectual property in the oil and gas industry will be the focus for two Oil & Gas Innovation Centre (OGIC) seminars being run in partnership with Heriot-Watt University.
Aimed at SMEs developing innovative technology for the oil and gas industry, OGIC's Innovation Funding and Demystifying Intellectual Property seminars will take place on Tuesday 21 June at Heriot-Watt University's Postgraduate Centre.
The Innovation Funding seminar will take place in the morning, running from 9am to 12:15pm, and will explore the wide range of government funding and tax relief available to support technology innovation in the oil and gas sector. Speakers at this session will include representatives from OGIC, Interface, Scottish Enterprise, Innovate UK, Ernst & Young and case studies from oil and gas supply chain companies who have received innovation funding and can share their experiences.
The Demystifying Intellectual Property seminar, which will run from 1pm to 4:15pm, will examine the importance of intellectual property to innovative technology. The session will discuss how to approach and manage the issue of intellectual property and will examine how, and at which point, a company should protect its technology. Speakers will include HGF Patent and Trade Mark Attorneys, Scottish Enterprise, Ernst and Young and other industry experts.
Ian Phillips, chief executive of OGIC, says, "These seminars present a unique opportunity for companies to access the knowledge of a number of experts in the fields of funding and intellectual property. Having a clear understanding of both of these issues is crucial for any company which aims to successfully develop and commercialise the fruits of its innovation."
"Similar events have already been well-received in Aberdeen and we now expect strong interest from SMEs based in Central Scotland, which are targeting innovation within the upstream energy sector. While the oil and gas market is experiencing ongoing challenges, technology development and deployment is going to play a critical role in extending the life of the UKCS industry and in creating exportable products and knowhow that will bolster the supply chain in Scotland. It is essential that the pace of technology development does not slacken in the short term," adds Phillips.
Gordon Winton of Heriot-Watt's Institute of Petroleum Engineering, which is celebrating its 40th anniversary year, adds, "We're pleased to be able to host these very tailored and useful seminars, in partnership with OGIC, at this challenging time for the industry."
Both seminars will take place on Tuesday 21 June at Heriot-Watt University's Postgraduate Centre. See the "what's on" page on OGIC's website www.ogic.co.uk for further information and booking.