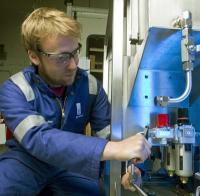 EFC Group has been awarded contracts with major oil and gas drilling contractor companies to the value of £3.65million.
The company has completed two BOP control system contracts with Ensco worth more £1.65million, which includes a £650,000 equipment contract to supply Ensco's 5005 rig in the Asia Pacific region, and a £1million equipment and installation contract for Ensco's 5004 rig, managed by its European region.
EFC Group has also been awarded a contract worth £1million with another of the world's leading drilling contractors, which will see the Group upgrade the BOP and diverter control systems onboard a semi submersible drilling unit, using products which are DNV and API 16D compliant. EFC Group will also supply a choke control system and HPHT monitoring system to the vessel.