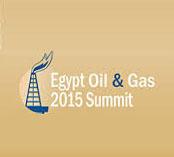 The inaugural Egypt Oil & Gas 2015 Summit took place on 18th-19th February at the Four Seasons Nile Plaza Cairo Hotel with the international oil operators in the Speaker Faculty highlighting the importance of the oil and gas industry for the country.
The two-day Summit opened with Ganope's Chairman, Abu Bakr Ibrahim presenting Egypt's 2015 bidding round. Ganoub El Wadi Petroleum Holding Company currently operates joint venture and independent consessions in Egypt's Red Sea's and upper Egypt, and during his presentation, Abu Bakr Ibrahim released the company's short-term and long-term plans which include a bidding round in Q4 of 2015, and a multi-client project respectively.
With the country being an old oil and gas producer, it means that the operations of the international oil companies in Egypt are an important milestone for the economy of the country. Apache's Egypt Companies, Finance Managing Director, Yasser Tousson, highlighted this in his presentation at the Egypt Oil & Gas Summit, elaborating on the relationship between the NOC and foreign operators in creating a win-win situation.