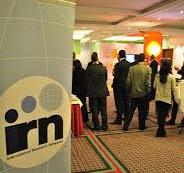 Recently, Egypt announced companies that were awarded blocks following the country's 2013 bidding round which received great participation from international oil companies. The blocks awarded included two in the east Mediterranean frontier basin and two offshore the Nile Delta.
Although wells have yet to be drilled in these blocks, seismic and regional data indicate that the plays are similar to others where hydrocarbons have been discovered in the past. Considering the country is one of the oldest oil producers in the world, the results of the first tests are very much anticipated.
Key operators and well-established international companies will gather for the Egypt Oil & Gas 2015 Summit organised by IRN to discuss Egypt's upstream, midstream and downstream industry.
Senior representatives from GASCO, BP, RWE, Dana Gas, Apache, Vegas, Edison, Amal Petroleum, El Hamra Oil, South Abu Zenima Petroleum, Sinai Gas, and Tanmia Petroleum will be sharing their experience through insightful presentations.