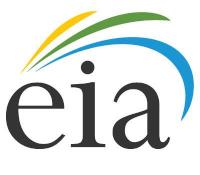 U.S. gasoline stocks soared 10.576 million barrels to 231.996 million barrels in the week that ended Friday, U.S. Energy Information Administration (EIA) data showed Wednesday. Analysts surveyed Monday by Platts were looking for a draw of 1 million barrels.
Refinery activity was steady last week. Crude oil runs fell 65,000 barrels per day (b/d) last week to 16.617 million b/d. The refinery utilization rate dipped 0.1 percentage point to 92.5% of capacity.
Refinery behavior was almost unchanged last week, but the amount of unfinished gasoline blended with ethanol at terminals fell sharply, according to Rob Merriam, manager of petroleum supply statistics for the EIA. More unfinished gasoline was produced than blended at terminals to make finished products, as demonstrated by the fact the net input of gasoline blending components was negative last week, he said.