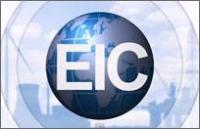 Many of the world's leading operators and contractors gathered at EIC Connect Oil & Gas 2014 in Manchester to identify UK capability for major oil and gas projects globally. The event took place on 25-26 November and lived up to expectations as the biggest oil and gas supply chain event of the year.
Keynote speaker, Lord Livingston, the UK Minister for Trade & Investment, opened the event with a speech highlighting the importance of the oil and gas industry, given the supply chain alone in the last 12 months is responsible for exports valued at £35 billion. The session was supported by Matthias Bichsel, Executive Director, Shell and Robin Watson, CEO, Wood Group PSN who outlined their expectations of the industry in the next 10 years and the outlook for UK companies. Both commented on the issue of tackling the increasing costs facing the industry and spoke optimistically about the future, whilst outlining the importance of having a strong domestic industry that supports innovation.
These themes were further developed throughout the conference programme as panellists from ConocoPhillips, Premier Oil, Shell (Prelude), WorleyParsons, SNC-Lavalin and Decom North Sea, to name but a few, explored the challenges facing the major oil and gas operators, the emerging markets for growth and the opportunities for the UK supply chain.