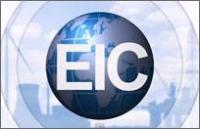 The number of major contract awards across the global oil and gas industry has experienced steady growth during the last quarter (Q1: Jan-Mar 2014), rising to 132 contract awards, a 15% increase compared to 115 in Q4 2013, but a sizeable 38% decrease on the 212 contract awards made in Q1 2013, according to the EIC Monitor quarterly report from the Energy Industries Council (EIC).
Upstream contracting activity in Q1 2014
In Q1 2014, a total of 48 major contracts (EPC, FEED and Subsea/SURF) were awarded across 38 upstream developments, rising 36% from 33 awards in Q4 2013, and decreasing 55% from 102 contract awards in Q1 2013. A total of 24 EPC contracts, 13 FEED contracts and 11 Subsea/SURF contracts were awarded.