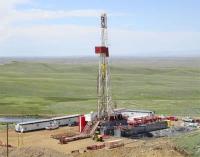 Elk Petroleum Limited has signed an agreement with Meagher Energy Advisors (Denver, Colorado) to broker the sale of Elk's assets in Wyoming. Key points regarding this sale are described below.
Meagher Energy Advisors to market Elk's Wyoming properties
◾ Meagher Energy Advisors is the largest broker of oil & gas assets in the Rocky Mountains and has closed over $1 billion in oil & gas transactions in the past year. ◾ Meagher will begin marketing Elk's Wyoming properties in late June, with bids due in early August. Closing on acceptable bids is expected to occur in late September or early October, subject to Board, shareholder, regulatory and other required approvals.
Timing coincides with increased market interest in CO2-EOR projects in Wyoming