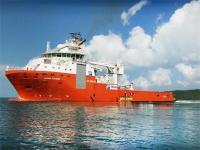 EMAS Offshore Limited reported net profit of US$9.7 million in the second quarter of fiscal year 2015, a substantial increase from the US$4.0 million in the corresponding quarter of the previous fiscal year.
Revenue for the quarter was US$60.9 million, compared to US$67.6 million last year.
"The enlarged entity of EMAS Offshore has definitely positioned us to better ride out oil price volatility. While revenues and utilisation rates have declined due to market conditions, we have realised cost benefits and operational efficiencies from the business combination. We are also pleased that the FPSOs, which are largely insulated from the current depressed oil prices, continue to contribute positively," said Mr Jon Dunstan, EMAS Offshore's Chief Executive Officer.