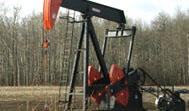 Emerald Bay Energy Inc. has entered into a loan agreement (the "Loan") with an arm's length lender (the "Lender") in the principal amount of $1,200,000 (the "Loan").
The Loan has been entered into on the same terms as the previous loan agreement, which expired on August 15, 2013. The Loan will bear interest at a rate of 10% per annum, compounded monthly, with a term ending August 15, 2014, subject to standard prepayment and conversion clauses.
In addition to industry standard security, the Loan is secured by a promissory note and security over the oil and gas assets of the Corporation.